North Essex Parking Partnership
---
Operational Report including Annual Report
Part 4: January to March 2022
This is the fourth quarterly Operational Report and and the final part of our Annual Report 2021/22. You can view the first three quarterly reports on our website.
Councillor Lissimore
Outgoing Committee Chair
"The North Essex Parking Partnership (NEPP) has had another successful year and achieved a great deal whilst also moving on from the pandemic.
NEPP continues to look at ways in which it can reduce its environmental impact and this year it has made a fantastic start to having a fully electric fleet by 2030, by purchasing its first five electric vehicles, which will soon be in operation across North Essex.
Delivering excellent customer service also continues to be a priority and the recently launched new website is a huge improvement and enables its users to access and submit information much more easily and keep up-to-date with services and all the latest developments.
The Park Safe Schools pilot has gone from strength to strength, with contraventions down by 84% in the last quarter! An incredible achievement and a really positive step towards improving road safety outside the schools participating in the pilot.
During my year as Chair, I have been impressed with NEPP's hard work and dedication to improving parking services and road safety across North Essex. Its commitment to parking education and ambition to utilise new technologies is admirable and residents and visitors to North Essex all benefit from this work. One of my highlights of the year, was seeing this work recognised at a national level at the British Parking Awards. Another highlight for me was when Colchester became the first location in the UK to operate the MiPermit Park & Charge service.
I know NEPP has lots of exciting ideas for the future and am sure it will continue to deliver a high level of service for its partners and their local communities."
Councillor Sue Lissimore
Chair, North Essex Parking Partnership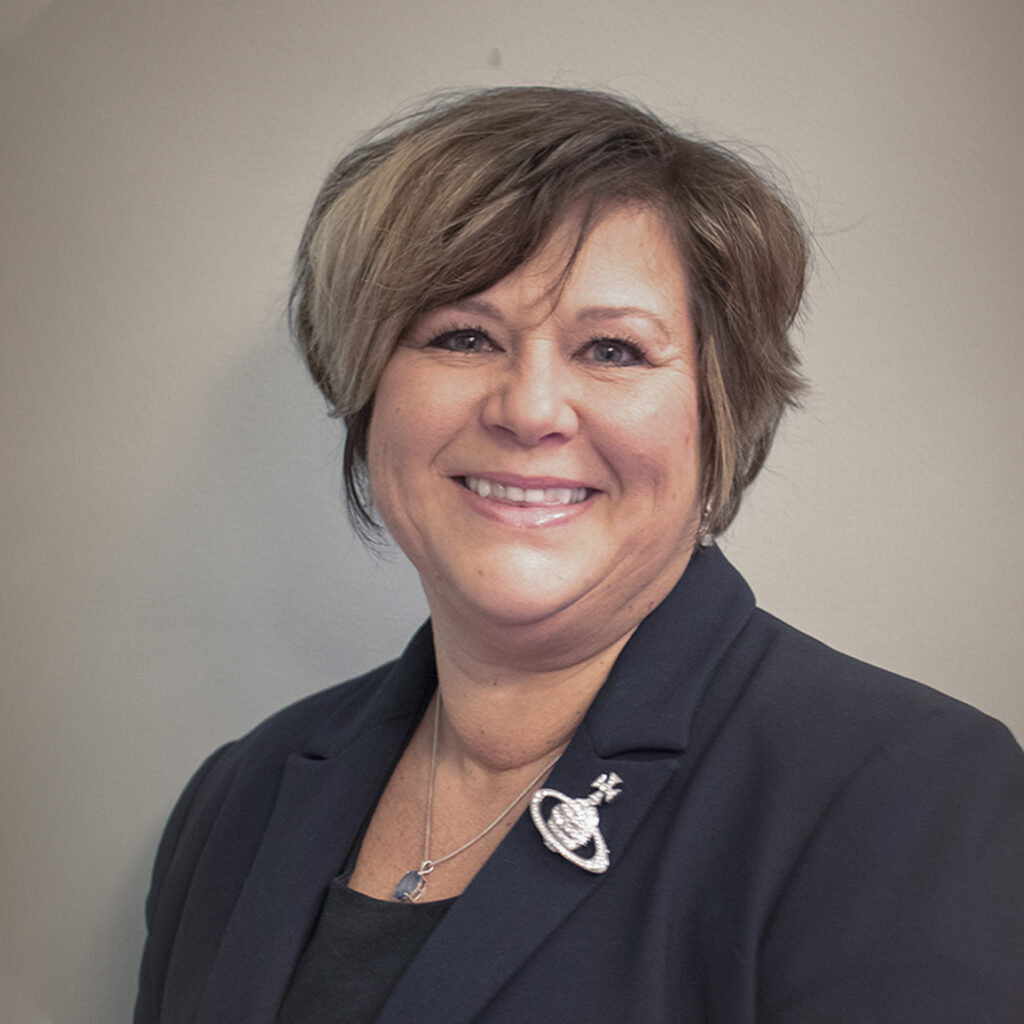 ---
1 Service overview
The North Essex Parking Partnership (NEPP) is a council-run organisation which brings together all street-based parking in North Essex on behalf of Braintree, Colchester, Epping Forest, Harlow, Tendring and Uttlesford Councils.
Electric Vehicle Fleet
Our Electric Vehicle (EV) fleet has continued to grow, and we have now purchased an additional three vehicles, meaning we currently have five in total and are looking to increase this further. Read more in section 7.
New website launch
Our customers and stakeholders can now take advantage of our new user-friendly website, highlighting information about our services and parking across north Essex. The website boasts an updated and refreshed design with new features to improve usability. Read more in section 5.
Charging points launched
In our last operational report, we mentioned we had installed three electric vehicle (EV) charging points in Priory Street Car Park in Colchester as part of a pilot to test the new MiPermit Park and Charge service. After a successful trial with a group of local EV drivers the chargers have now been made available for public use. Read more in section 3.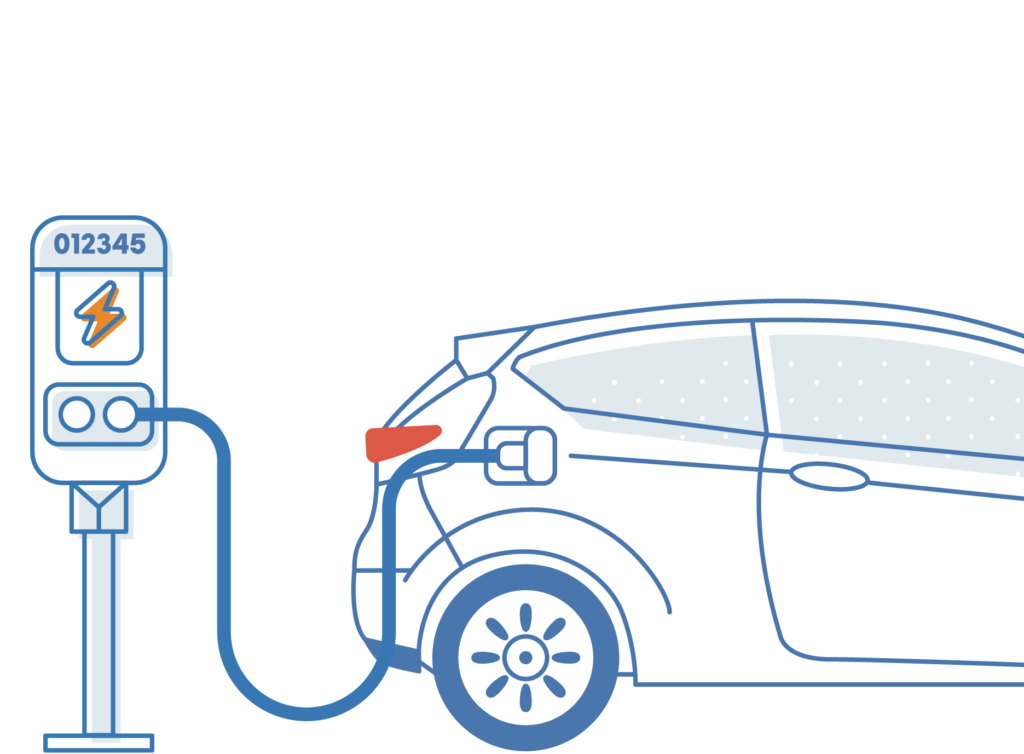 ---
2 On-Street parking
Bay sensor pilot continued
In our last operational report, we featured the bay sensor trial we launched in Crouch Street in Colchester. The pilot continued during this period and our Data-Led Services Team set up a bespoke digital dashboard to help us report on the data being gathered through the sensors.
Purlieu Way and Harewood Hill Survey
Following residents requests and a public consultation, in March, contractors carried out a survey of Purlieu Way and Harewood Hill in Theydon Bois regarding proposed waiting restrictions in this location. More information, including the details of the findings from the survey and analysis of the questionnaire, can be found on our website here.
---
3 Off-street parking
Beside managing the kerbside of our highway network, we also work with our partner authorities in Braintree, Colchester, Harlow, and Uttlesford Councils to operate their car parks; this section describes more about the work we carry out.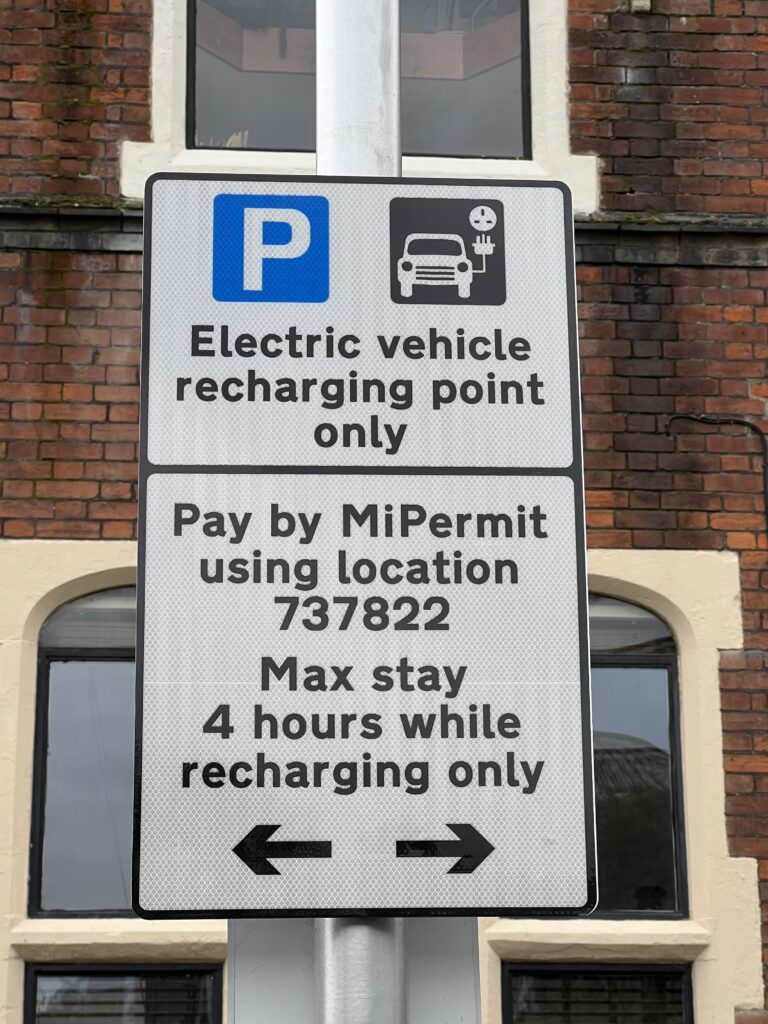 Park & Charge System launched
The recent trial of the Park & Charge Electric Vehicle (EV) chargers in Priory Street Car Park in Colchester, proved to be highly successful and the chargers have now been made available for the public to use. This is the first location in the UK where the MiPermit Park & Charge service is operating! This exciting new service allows customers to pay for parking and electricity in one quick and easy MiPermit app transaction. There are plans for EV chargers and the Park and Charge service to eventually expand across the borough of Colchester and to other districts if desirable.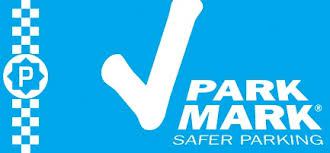 Park Mark Safer Parking
We are thrilled to announce that following an independent assessment, Braintree District Council's car parks have been awarded the national Safer Parking Scheme's Park Mark by the British Parking Association (BPA). The Park Mark award recognises the investment in car parks to actively deter crime, ensuring the safety of their customers and vehicles.
Renovation works at St Mary's Car Park
Residents and visitors to Colchester can enjoy new widened parking bays, providing a refreshed look and improved parking experience on the ground floor of St Mary's Car Park. After a successful trial, works were carried out to widen the parking bays on the ground floor of the car park. Walls and pillars have also been repainted, a new pedestrian walkway created, and the entrance bollard has been removed to create a wider entrance lane. Additional blue badge holder parking bays and the removal of bollards at the exit has also taken place.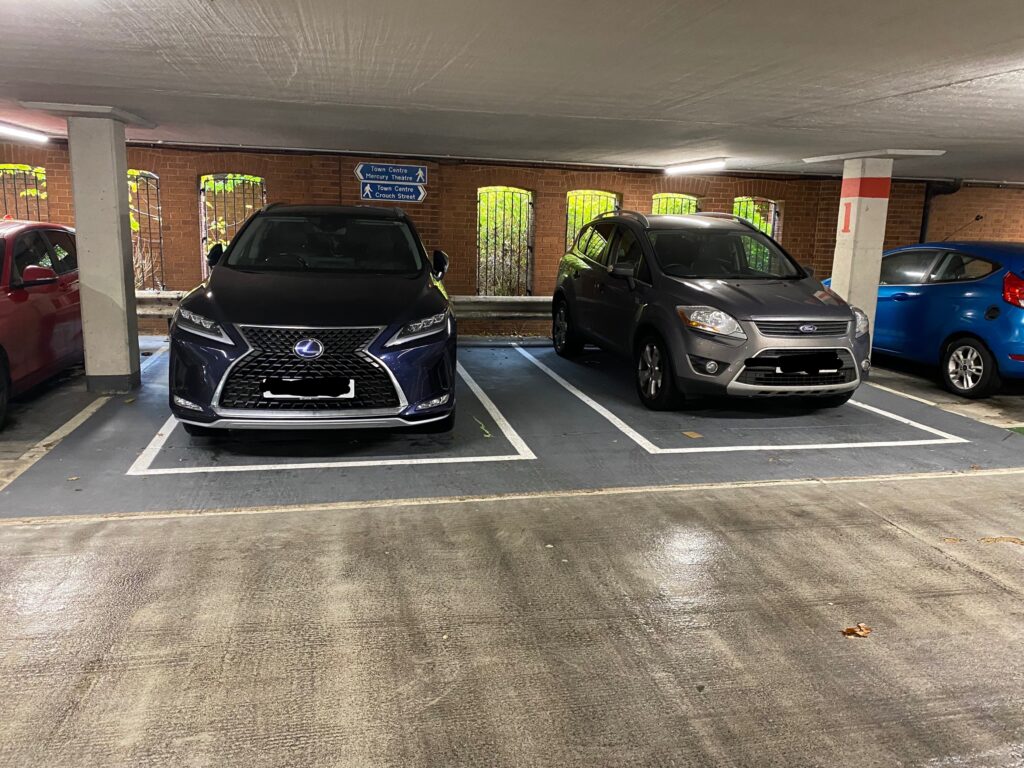 ---
Highlights
During the period 1 January to 31 March 2022: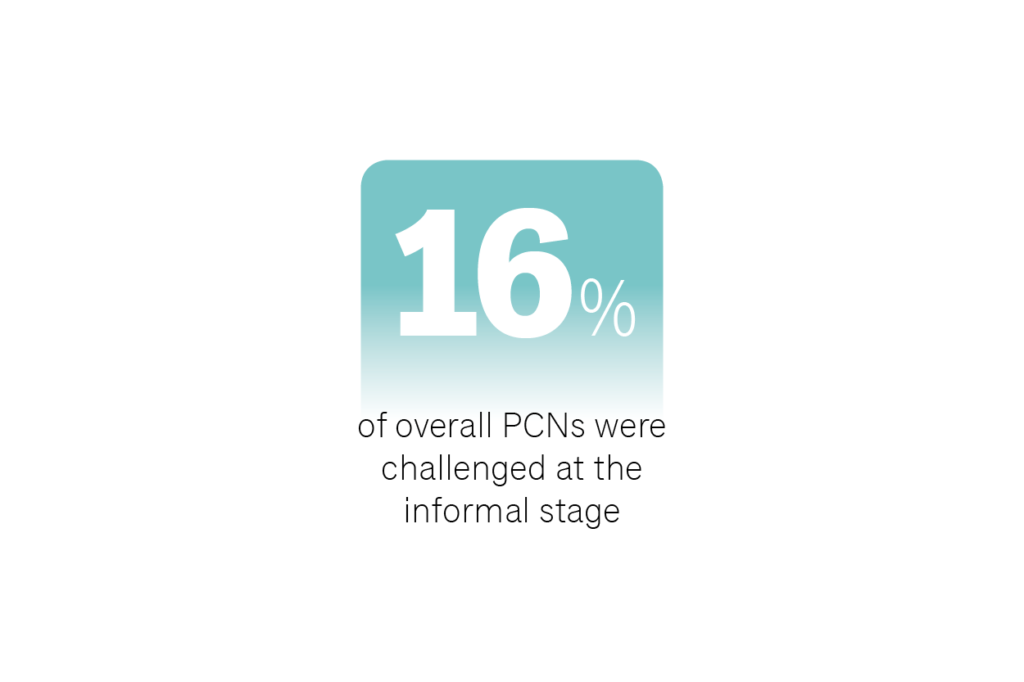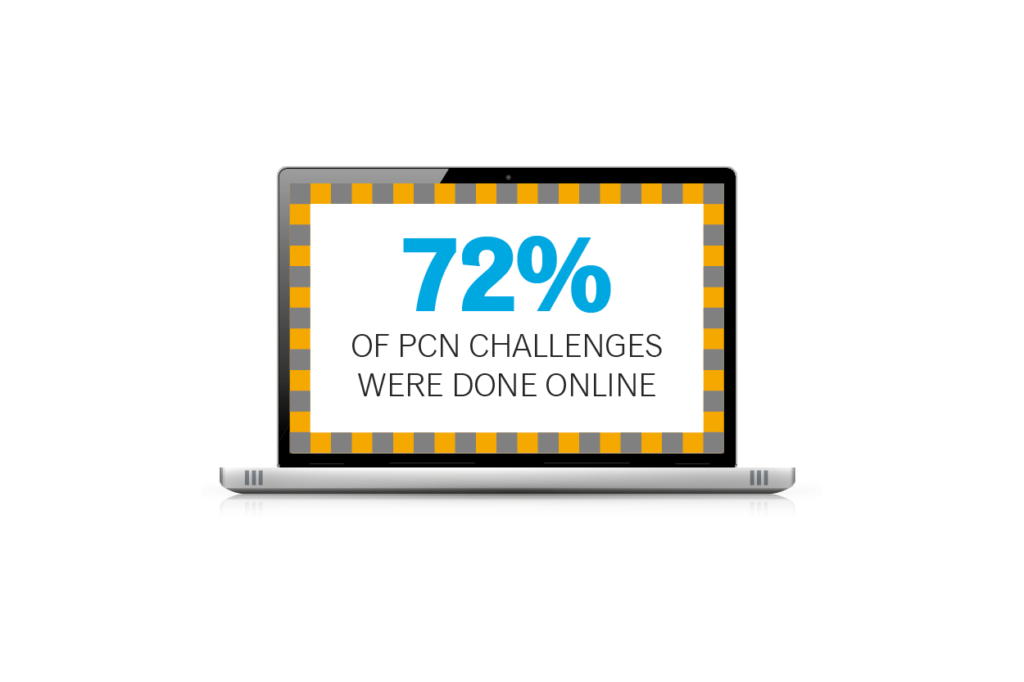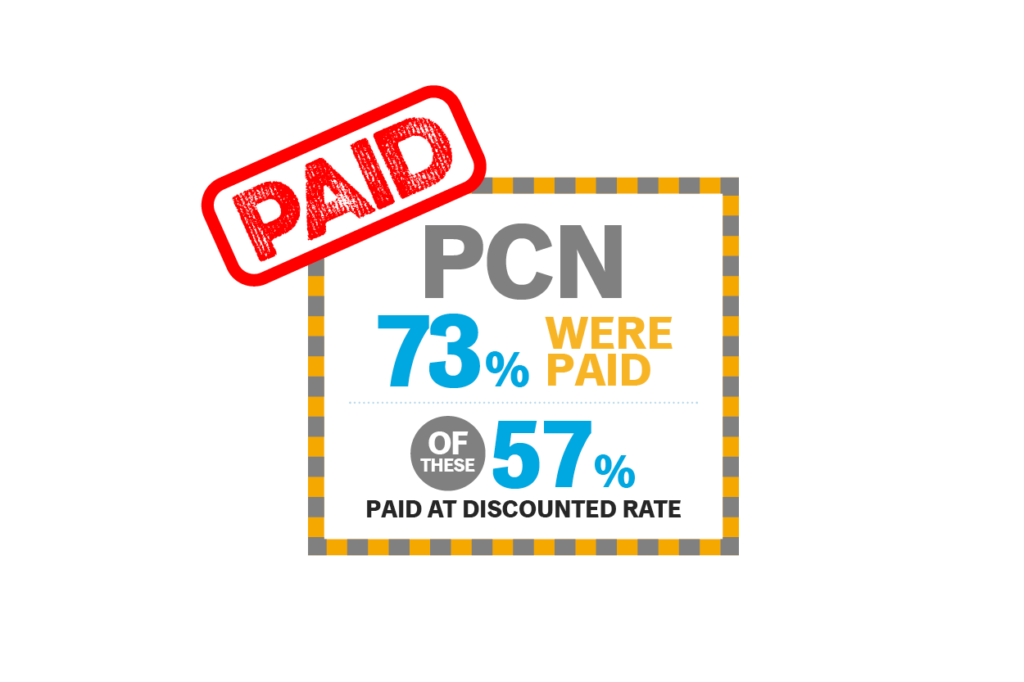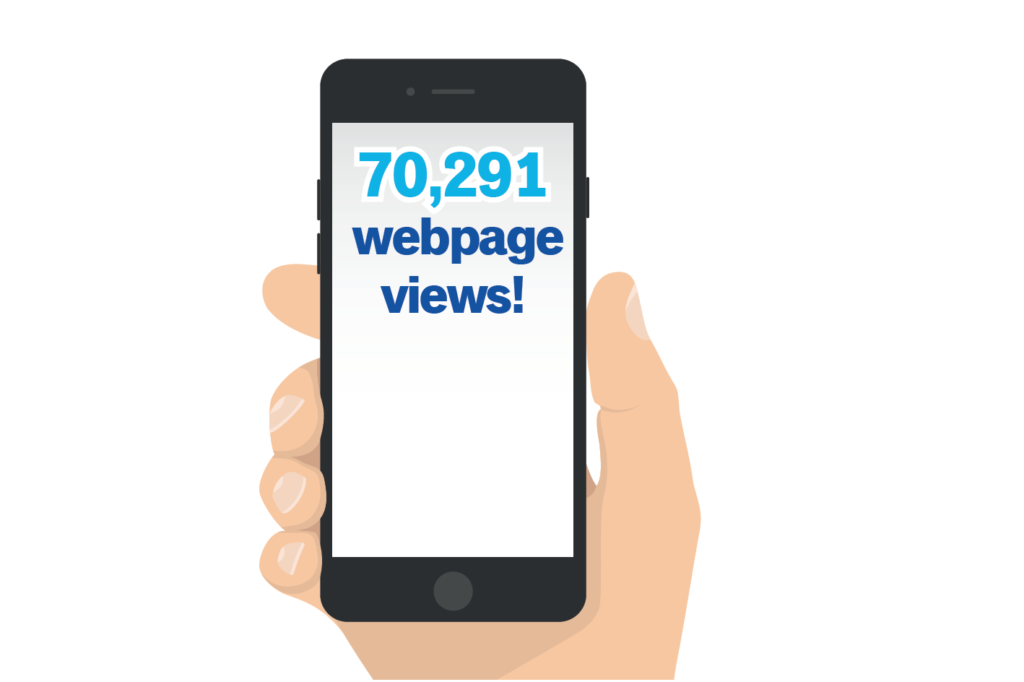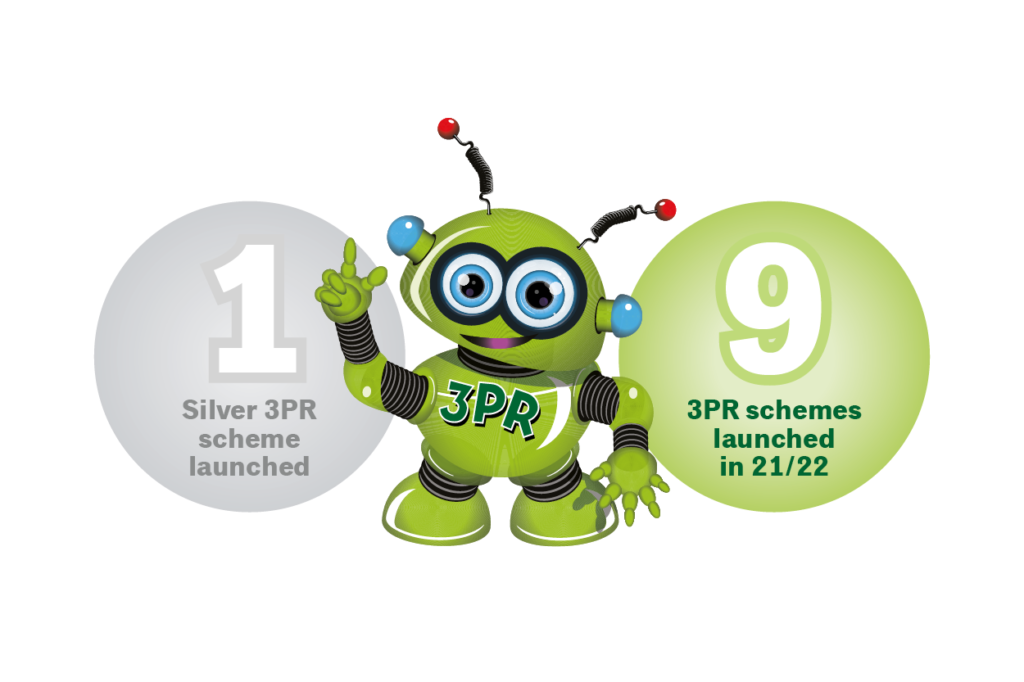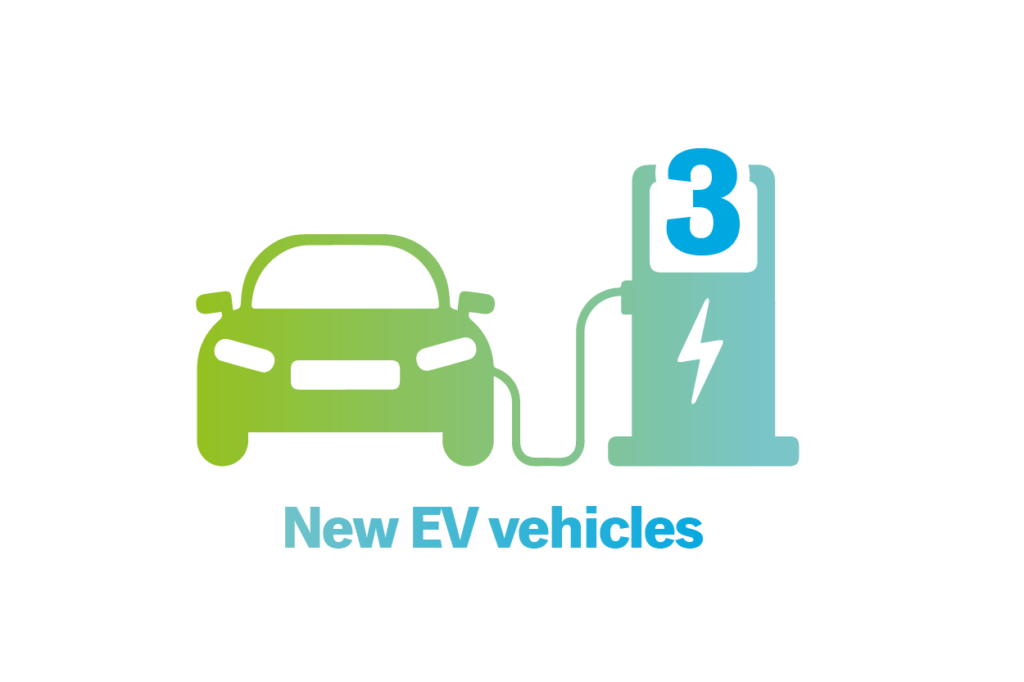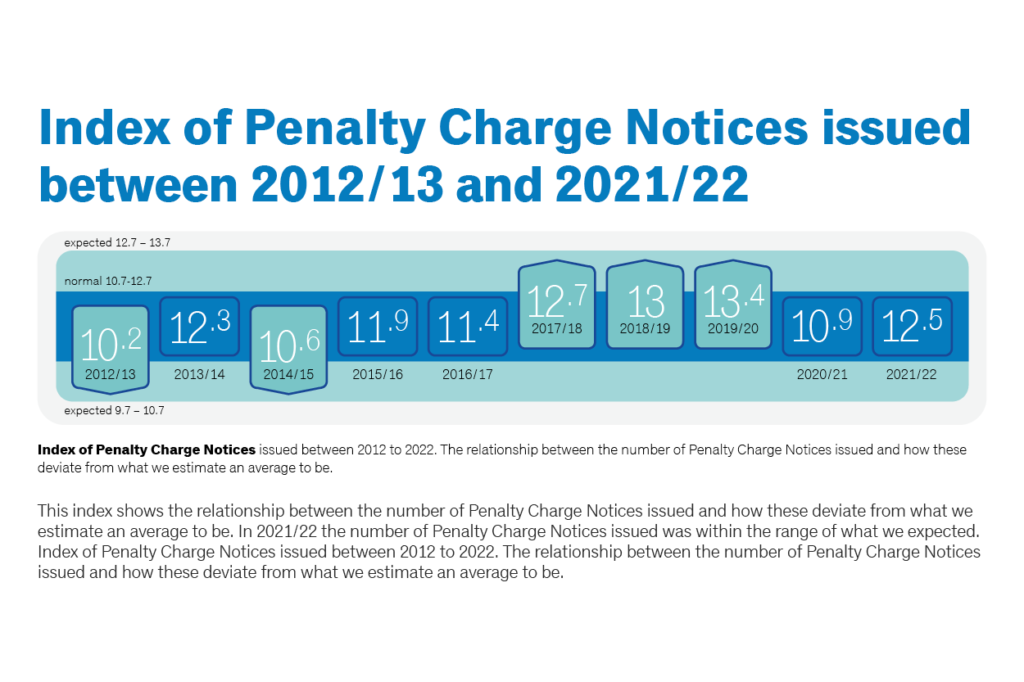 ---
4 Parking education
Silver 3PR package launched
Buckhurst Hill Community Primary School launched a silver 3PR package. This includes the standard educational resources received with all packages and included a patrolled zone outside the school – where pupils can earn 3PR tokens for walking, scooting or cycling into the zone.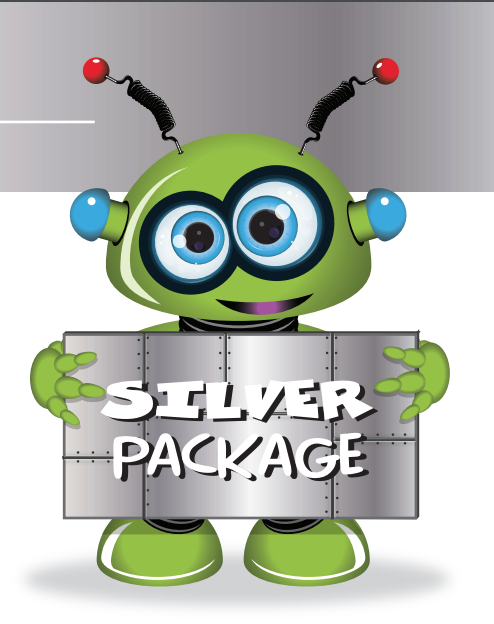 Park Safe schools update
Our Park Safe Schools pilot has continued at four schools across Tendring and Colchester. We continue to work closely with the local schools, motorists and parents to educate and affect both behavioural and perception changes surrounding safe school parking. We're pleased to report that during this quarter, parking and waiting restriction contraventions dropped by an incredible 84%. We will continue to monitor the pilot's success and consider the next steps for this scheme.
---
5 People & performance
Our focus for the way we work is "Innovation, Efficiency, Education and Communication".
Innovation
Work continues on the NEPP app
During this quarter, the Data Led Services Team has continued to work on a new PowerApps programme by collecting ideas and holding focus groups. These discussions will ensure the app enables the organisation to work more efficiently and improve communication between teams.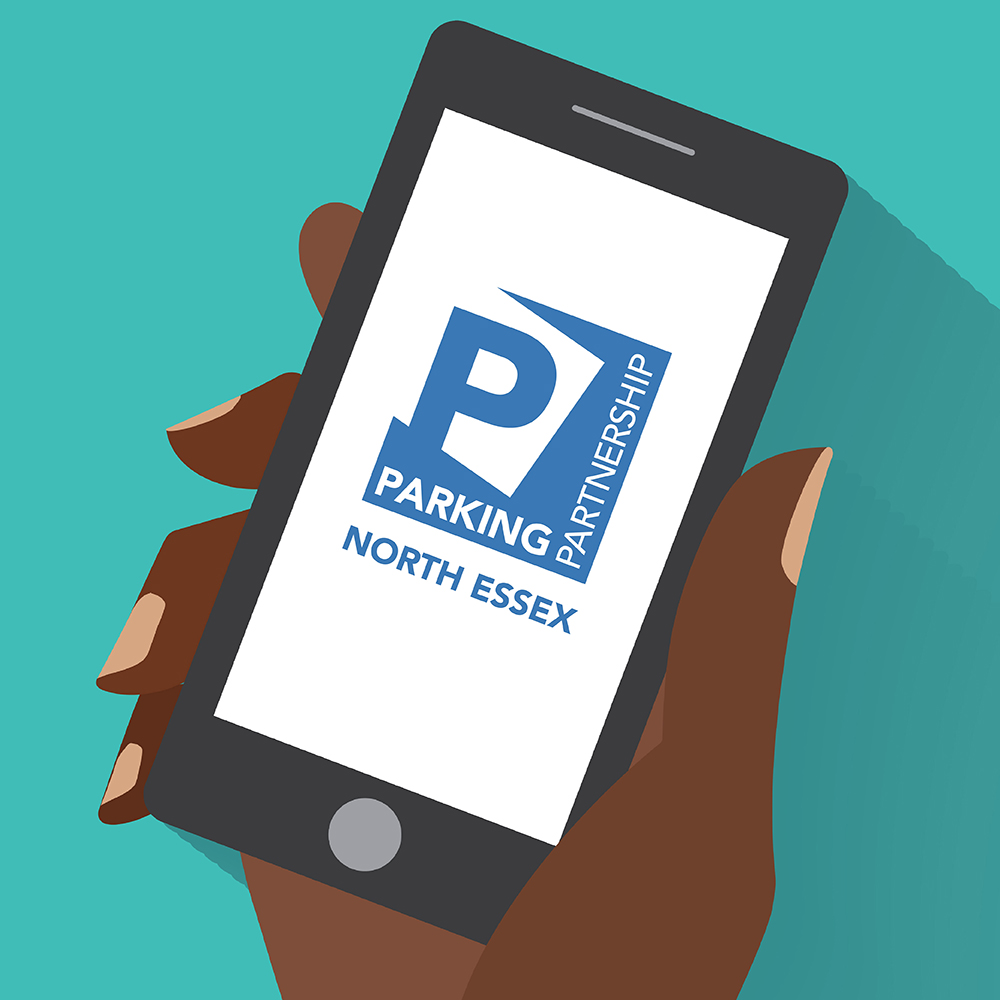 Efficiency
New organisational structure
To prepare for the new Joint Parking Agreement for NEPP to manage on-street parking on behalf of the County Council, some changes were necessary to the organisational structure so that we can operate the new service which the Agreement requires.
Following formal consultation, it was decided to retain a small staff hub at Braintree for staff and that this would be managed by the West team, meaning that we still end up with two, rather than three, full bases. The Operations and Technical Team are also being restructured, which will provide opportunities for staff throughout the organisation. The first appointments to the new structure were made at the end of March 2022, with the Group Development Manager and Group Operating Manager now in post, and further updates will feature in future reports as the transformation process progresses.
.
Education
Staff training
Three members of staff successfully completed Data Analyst training which will enable the organisation to be even more data-led and efficient. Another member of our staff also passed their Agile Project Management (Foundation) Course in February.

Communication
New website launched
After months of hard work and reviewing customer feedback, we launched a new website in March. A key feature of which, is the improved site navigation and usability which has been achieved by the addition of a search bar function and a clearer, user-friendly layout.
The news and service updates will have individual pages per article, making it easier to find important information. Our operational and annual reports, such as this, will now be hosted on the website to improve accessibility.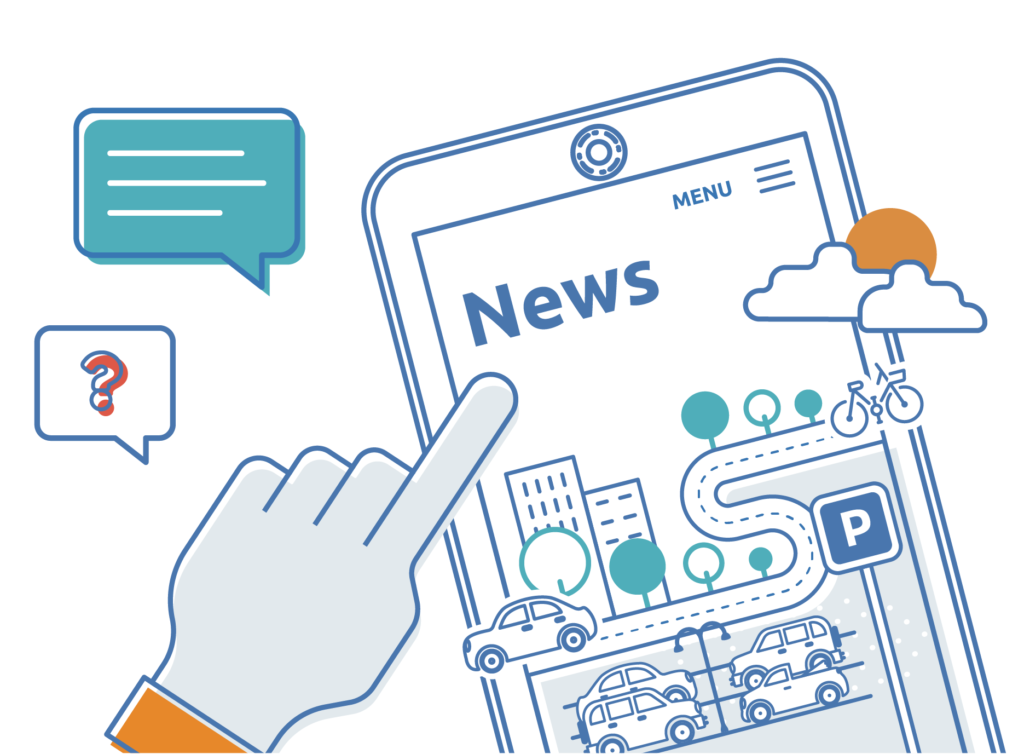 ---
6 Work programme
Our future aims will help shape our work for the coming financial year. Here is a taster of the projects that we will be focussing on.
Tariff board updates
Over the coming months we will be looking to do a complete overhaul of how our tariff boards are designed and positioned. The purpose of this project is to de-clutter the existing tariff boards, make them easier to understand for customers and modernise them with the use of QR codes. A trial template will be produced beginning with car parks in Colchester and should this be successful the design will be rolled out across all car parks in the NEPP districts.
Regulation changes on the horizon
By the end of May 2022, the Government expects to introduce legislation that will bring about the last pieces of the Traffic Management Act 2004, whereby the enforcement of moving traffic contraventions (known as Moving Traffic Enforcement, or 'MTE') will be partly decriminalised and local authorities may apply to take on the powers, shared with Police.
The Traffic Management Act 2004 is the enabling legislation under which the Regulations that we use for parking are made. For us, that will mean changes to the printing on Penalty Charge Notice, changes to the software that produces Notice to Owner and Charge Certificate documents, where two of the old regulations are quoted.
Some other changes will alter what we can do, and the way we do it, for instance simplifying where the charges are set out and removing from legislation some of the Penalty Charge Notice (PCN) descriptions which had been fixed in England outside London whilst the PCN Code Descriptions List has moved on considerably inside London.
Video series continues
Our series of videos informing our customers about the services we provide, continue to be well received. We will soon begin working on a 3PR video which we intend to use directly with schools who are interested in finding out more about the initiative.

Progressing the NEPP App
Following the focus groups and discussions we held about what we would like the new App to deliver, the project has now been passed to ICT to progress. In the coming months, we will be working on the structure and systems which need to be in place in order to deliver and support this exciting new tool.
---
7 How we invest and develop
Parking Projects
Technical Team electric vehicles
After successfully procuring two EV's earlier on in the year, we have acquired another three Renault Zoe vans to be used primarily by the Technical Team but will also be available to all NEPP staff.
Electric fleet charging points
The installation of 10 charging points has been completed in St Johns Car Park, Colchester. This is to support our fleet transition to electric vehicles, whilst temporarily supporting Colchester Borough Council in charging their new vehicles too. Further sites to support our electric fleet transition are also being explored.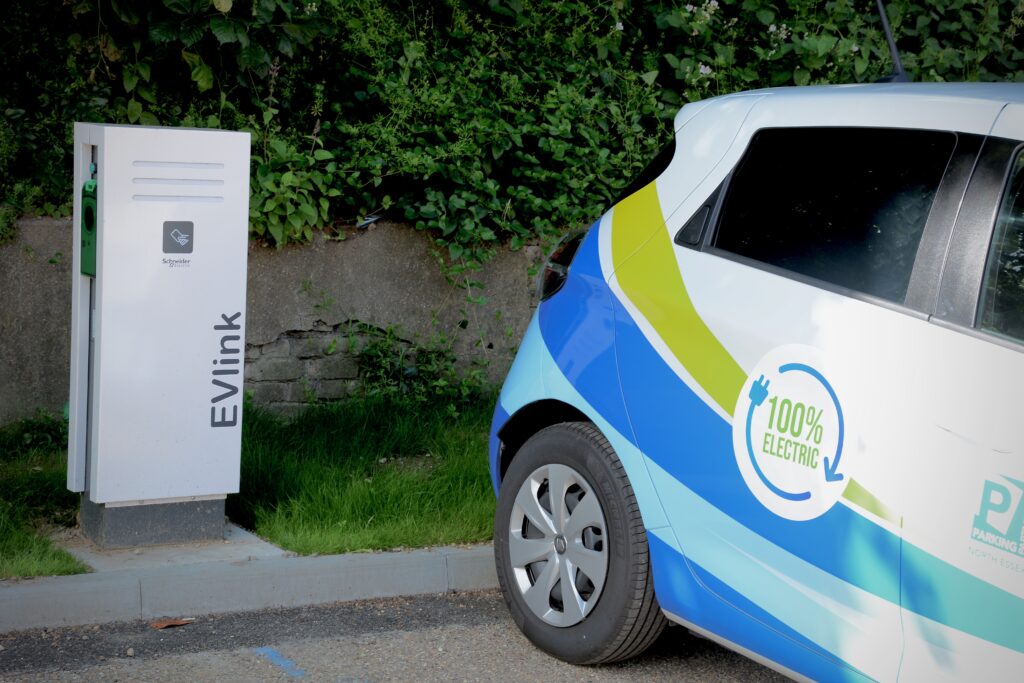 8 Accounts
9 Annual Report summary
The North Essex Parking Partnership (NEPP) is a council-run organisation which brings together all street-based parking in North Essex on behalf of Braintree, Colchester, Epping Forest, Harlow, Tendring and Uttlesford Councils.
EV fleet
Over the last year we have acquired a total of five EVs in a move towards our commitment to operating with a fully electric fleet by 2030. We will be aiming to purchase more as soon as possible in order to continue to become a greener organisation.
New website
Investing in our website this year means we have radically improved the experience for our customers and stakeholders. We also have plans to continue to develop the website as our services evolve over the coming years and our customers' needs and expectations change too.
Park Safe Schools
Improving road safety outside schools is a priority for NEPP and our Park Safe Schools pilot has been a tremendous success this year, initially decreasing contraventions by 56%, last quarter by 80% and this quarter by 84%! A huge improvement and step towards making the roads outside the schools in this pilot safer for all road users.
Video summary of 2021/22
We've created this short video to highlight our work and achievements from April 2021 to March 2022. The video features how we've moved on from the pandemic, including supporting our staff, delivering innovative projects, supporting our partners and much more.